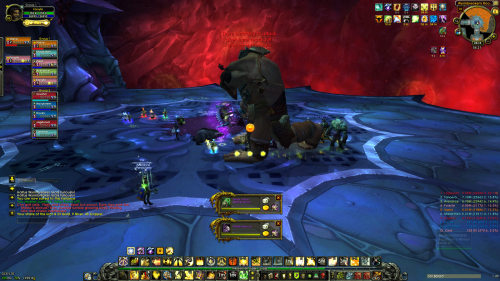 I forgot to take a screenshot last week, but we ventured into Blackwing Descent and defeated Magmaw.
This week, we started off in the Throne of Four Winds again but found that Al'Akir was an annoying fight and left. Instead, we went to the Bastion of Twilight and defeated Halfus Wyrmbreaker after a few learning attempts.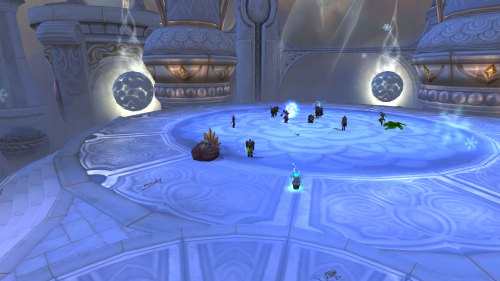 We started our first night of raiding in the Throne of the Winds. The first boss was great fun and fairly easy. After some trouble wih disconnects and people missing their jumps, we got a boss down on our very first night raiding. We are awesome.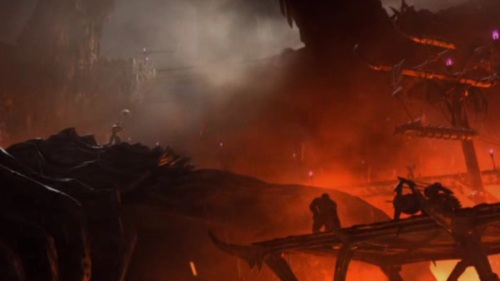 Five of us now have characters at level 85 at various stages of raid readiness. We are hoping to start raiding back up next Monday but we'll see how everyone's gear looks and if we can find enough friends to come with us.